Affordable Portland Mobile Crane Service
What sets our mobile crane service apart from the others? Value. Our 15 ton crane truck has a 91' height reach and a 70' out reach. By using this truck, we are able to slash the prices when compared to large crane companies. Although you're paying less, you're still getting the full service package. We can help you with loading and offloading specialized equipment, loading HVAC units onto a multistory building, and more! Our truck can fit into tight places where large cranes cannot. To reach our crane service team, call us now at 503-981-9597.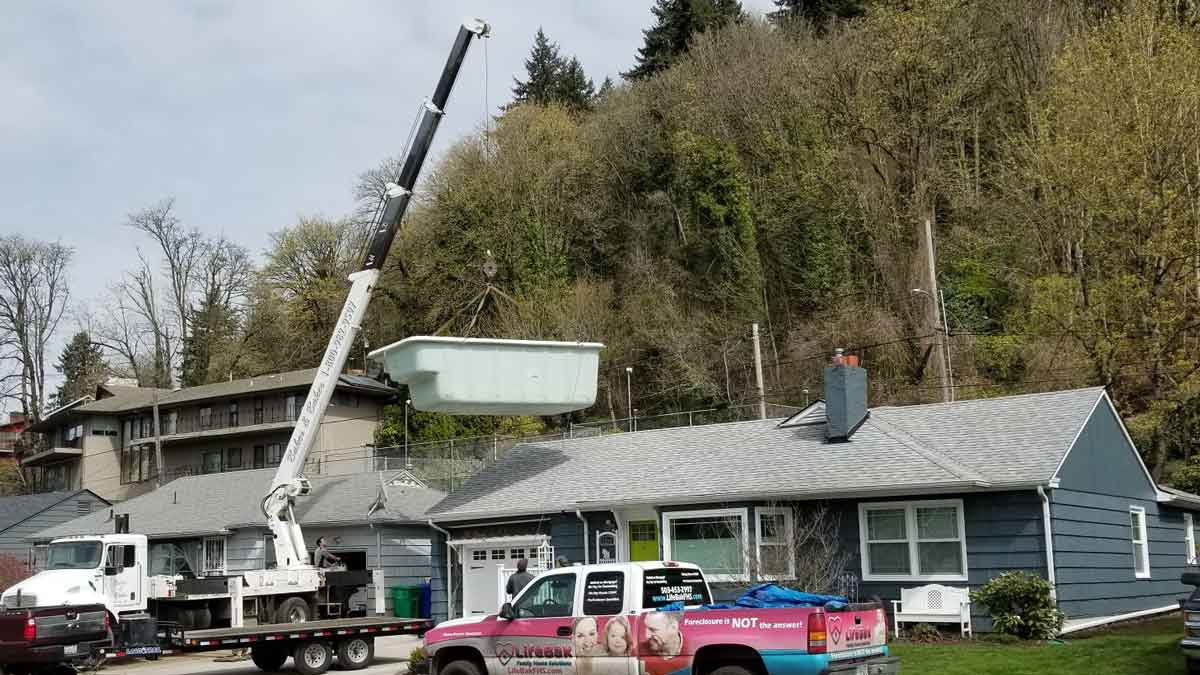 Trust us, you don't want to cut corners when it comes to crane services. All our crane operators are Oregon Certified Mobile Crane Operators. They have undergone thorough training and are adept at equipment loading, beam setting, trailer bunking and unbunking, as well as a multitude of other heavy duty crane services. Choose a mobile crane service you can trust, call us today at 503-981-9597
We work around your schedule! The whole team at Baker & Baker prides themselves on our professionalism and punctuality. We offer both emergency crane services as well as scheduled jobs. Call us today and we will keep your project on track!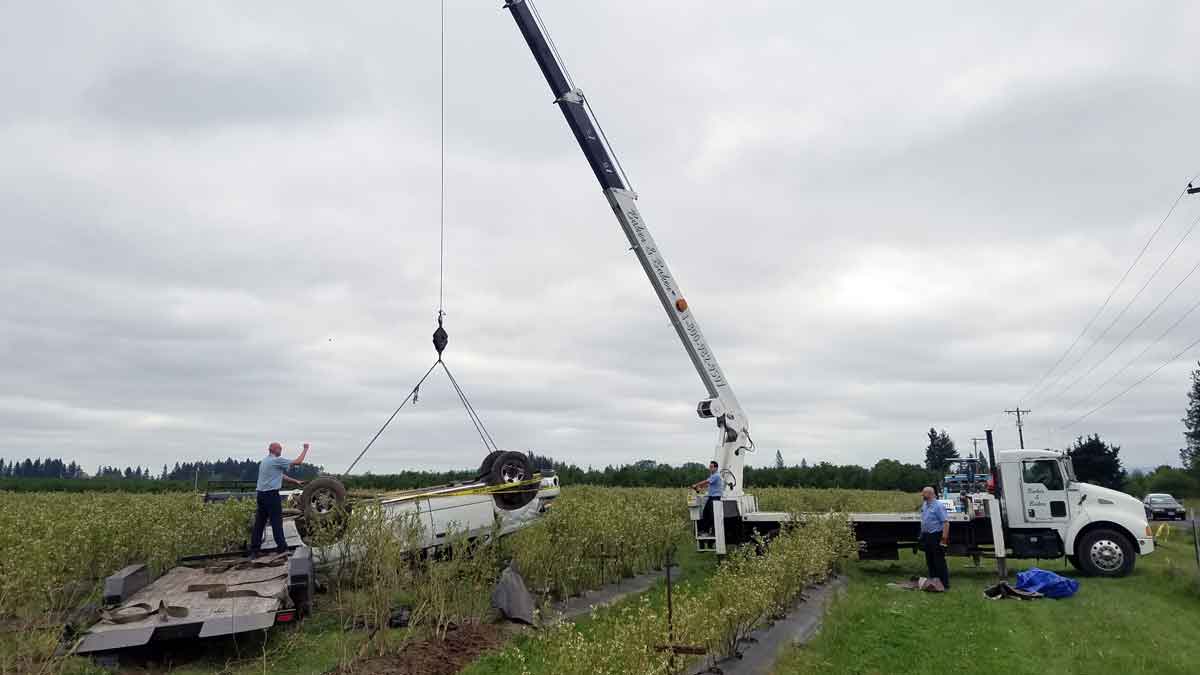 Our Portland Mobile Crane Services Include:
Air Con Unit Roof Setting
Truss and Beam Setting
PREFAB Building Setting
Heavy Equipment Loading and Offloading
Truck Cab Stacking & Unstacking
Trailer Bunking and Unbunking
Heavy Material Loading and Offloading
Fuel Tank Loading and Offloading
Spa and Hot Tub Setting
Call our mobile crane team now at 503-981-9597 to get the best mobile crane service in Portland!