Baker & Baker's Towing Service Will
Get You Back On The Road In No Time!
24hr Towing, Roadside & Recovery
Baker & Baker Towing & Crane Service has been providing towing services and heavy duty recovery to the Woodburn, Wilsonville, and Canby areas since 1967. If you find yourself driving along the Interstate 5 in Central Oregon and need emergency roadside assistance, make sure to give us a call at 503-981-9597. Our friendly and knowledgeable dispatchers will get a team by your side as quickly as possible.
We are a locally owned and operated, second generation family business. It is a pleasure to keep our communities safe and secure. Our professionally trained team has over one century of combined experience in towing, recovery, and roadside assistance. While we pride ourselves on offering quick and affordable service, safety has always been and remains our number one priority. You can trust that we will take every precaution during the towing process.
Baker & Baker is proud to be a trusted partner of the Oregon State Police, the Woodburn Police Department, and Marion County Sheriff's Office. 
Give us a call now at 503-981-9597 and let us help you!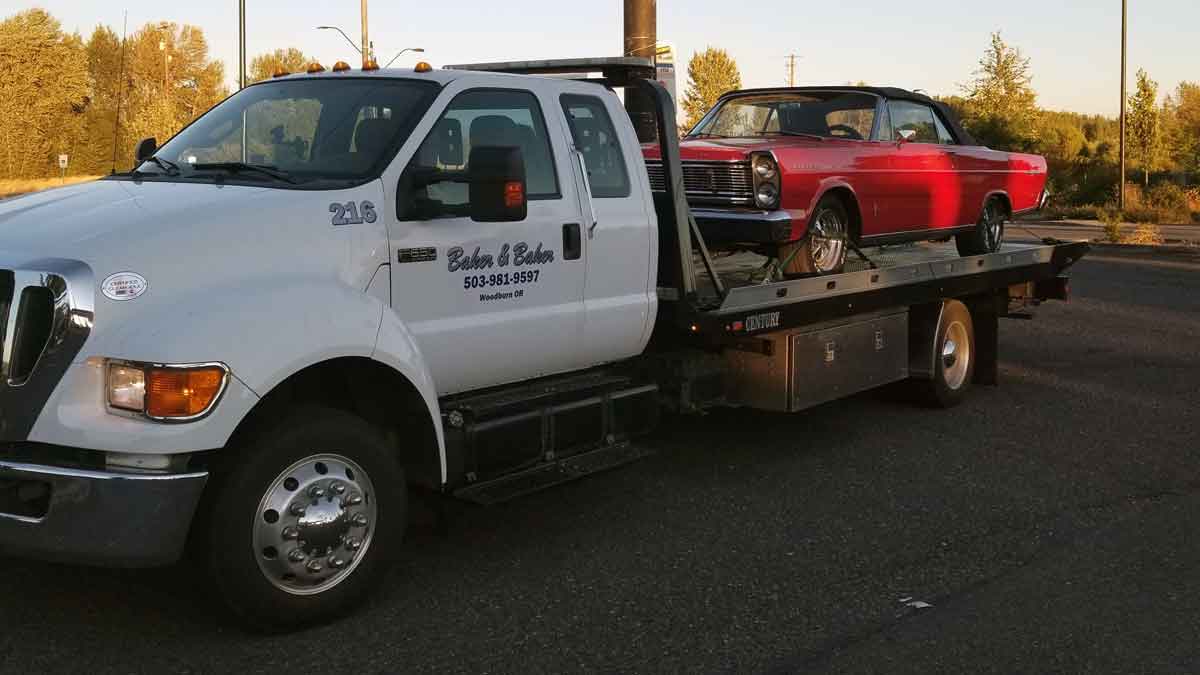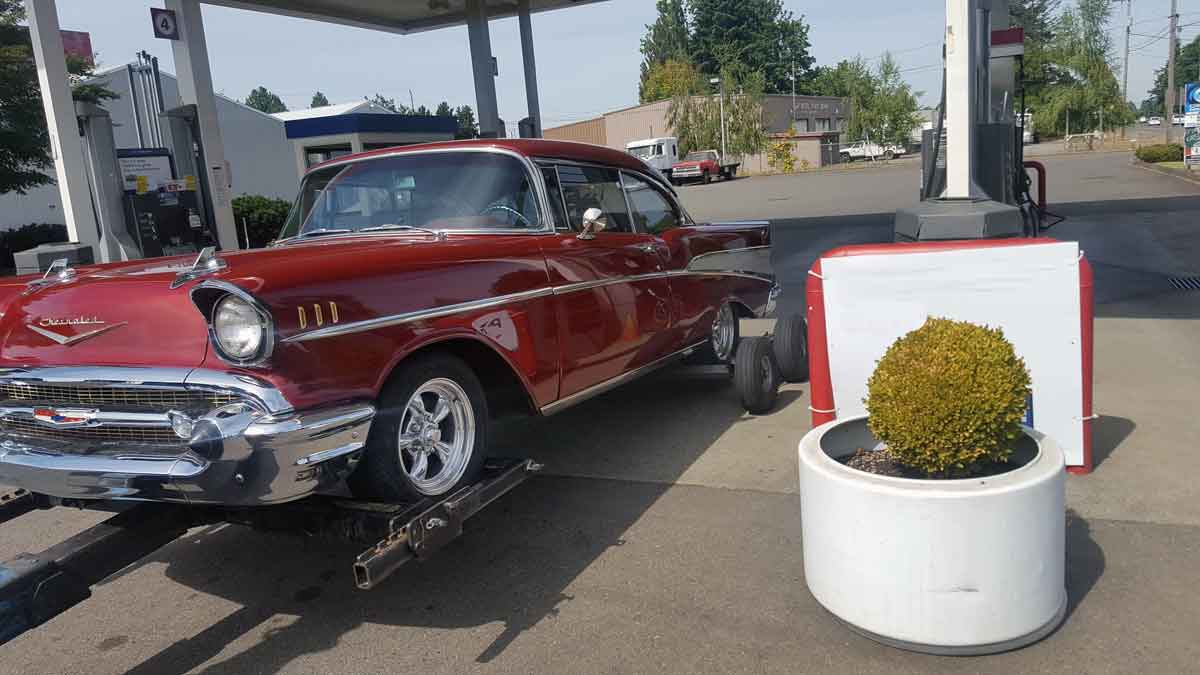 Trusted, Local 24hr Towing Services
What sets us apart from the rest? We are members of your community. We've grown up here and are raising our families here. It brings us immense pride to be able to help the residents of Woodburn, Wilsonville, and Canby in their time of need. Nothing makes us happier than making sure our customers get back to their families safe and sound.
With over 100 years of combined experience, our tow truck operators have a wealth of knowledge. Our state of the art fleet gives them the tools they need to complete the job. Call 503-981-9597 and let the Baker & Baker team get you home safely.
24/7 Emergency Roadside Assistance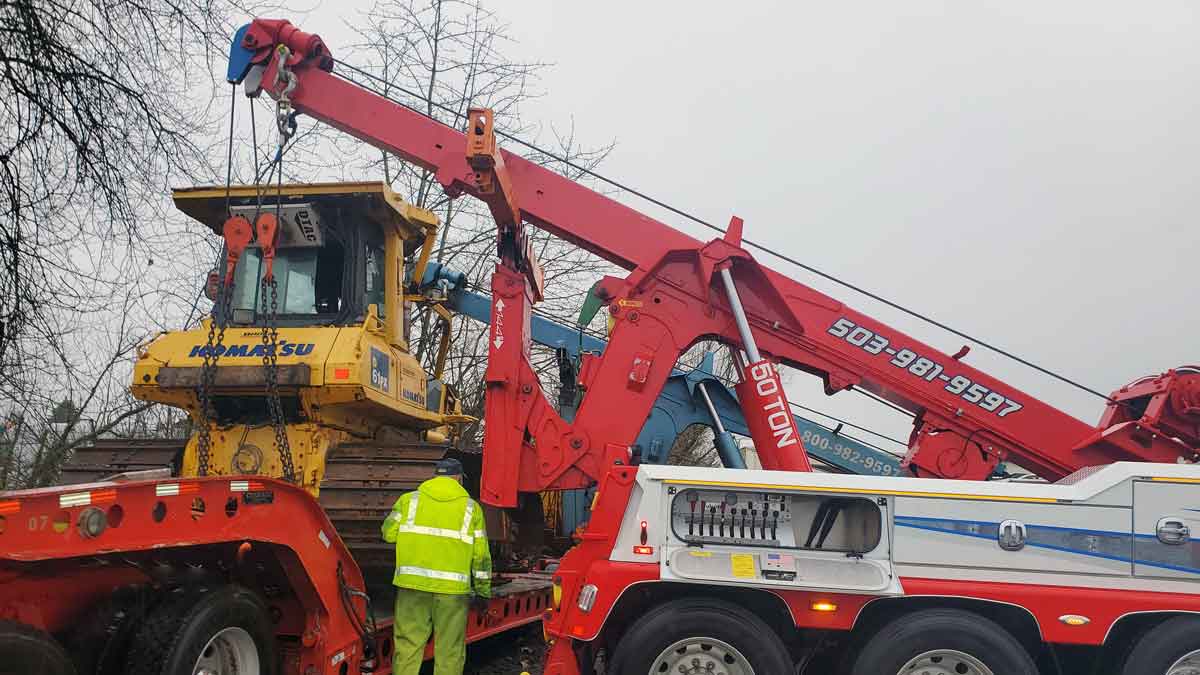 Baker & Baker Towing & Crane Service offers emergency roadside assistance throughout the greater Central Oregon service area. From a quick tire change to jump starts and lock-out services, our teams ready! Our trucks are on standby in strategic locations throughout our service area in order to get to you as quickly as possible. There's no need to search for "tow truck near me" anymore, just give Baker & Baker a call at 503-981-9597 for fast and affordable 24/7 emergency roadside assistance.
Heavy Duty Truck Towing Service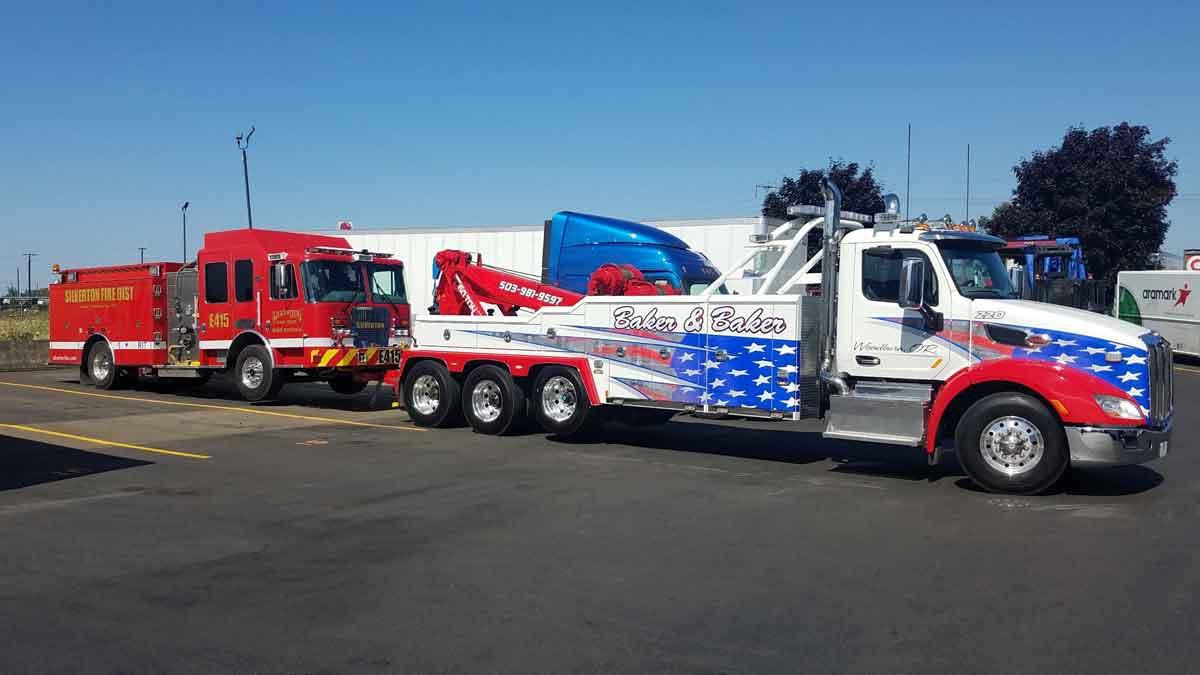 Need a heavy duty truck towing service near Woodburn, Wilsonville, Canby, and along the I-5? Look no further! We offer a wide variety of heavy duty towing services including: semi truck towing, box truck towing, RV towing, motorhome towing, and cargo load swaps and transfers. Our team is on call for you 24/7. Give us a call today at 503-981-9597 and we will send one of our specialized heavy duty towing teams to you!
Expert Heavy Duty Recovery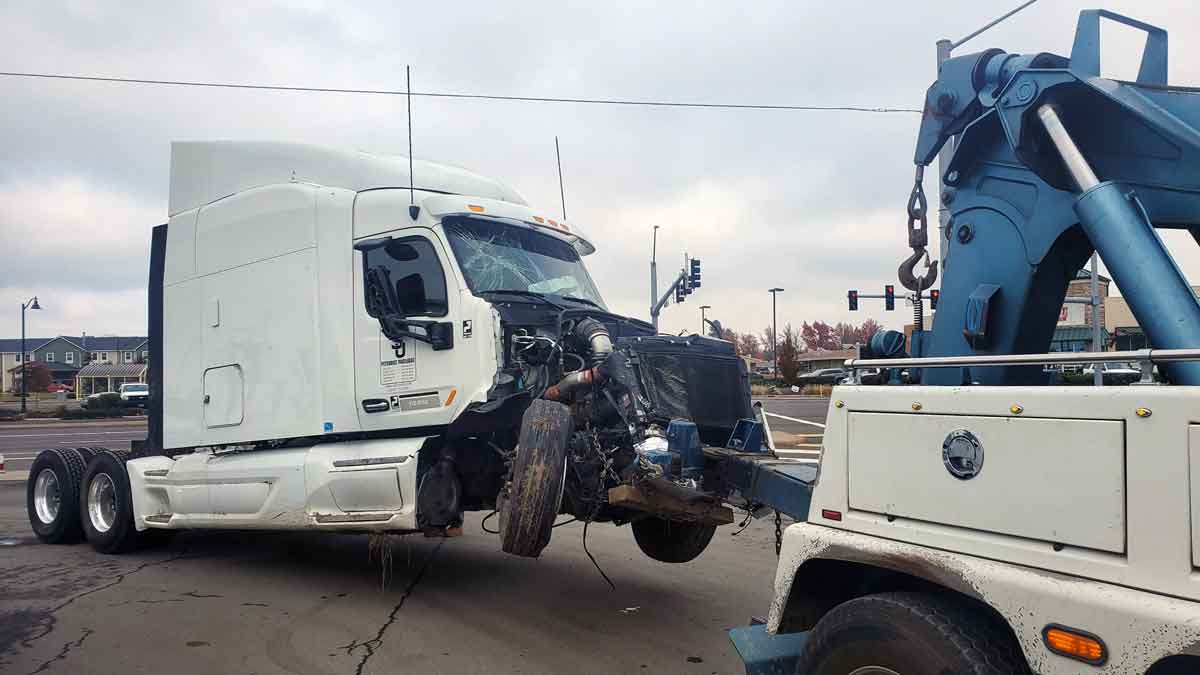 When you need a heavy duty tow, go to the best; and the best is Baker & Baker Towing & Crane Service. We provide 37/7 Heavy Recovery Services throughout the Woodburn, Wilsonville, Canby areas. Our state-of-the-art fleet of heavy duty wreckers and rotators can handle any job! Having the right tools is useless if you don't know how to use them. Our team has undergone specialized heavy duty training and are ready to help you with your heavy recovery needs. Call 503-981-9597 to speak to a member of our Heavy Recovery Team.
Mobile Crane Service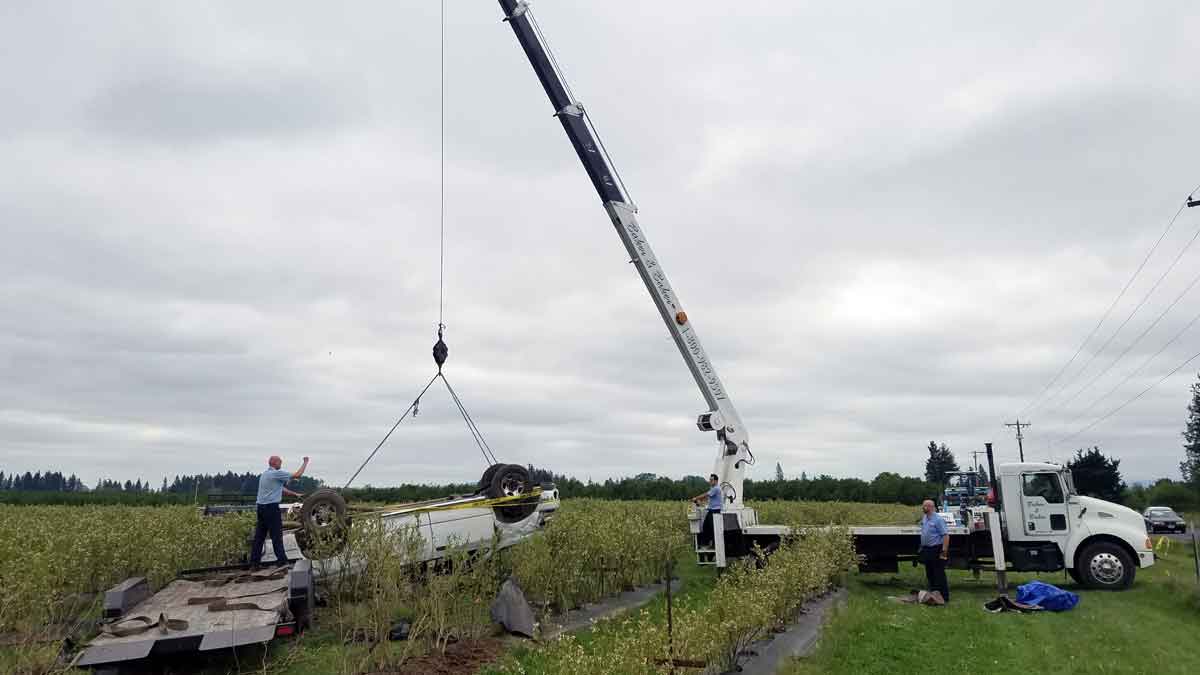 Baker & Baker Towing & Crane Service has a 15 ton crane truck with a 91′ height reach and a 70′ out reach. Our crane can handle a wide variety of jobs. It can fit in tight spaces and also in some buildings. Need to lift your HVAC system onto a multistory rooftop? Have some heavy equipment to lift? Trust the experts at Baker & Baker to get it done!